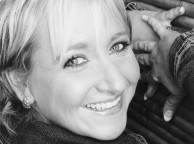 Jayne Coleman
A.I.S.T.D. (Dip) Modern; A.I.S.T.D. (Dip) Tap; R.A.D. TC
Principal Jayne Coleman began her dance training at the late age of 13 years, having previously trained as a gymnast. Jayne's passion for dance developed quickly, and excellent teaching and a determined nature helped her fast track to a professional career. Formerly a pupil of the St Laurent School of Dance and subsequent scholar of the St Laurent College of Dance, Jayne has an excellent reputation locally and nationally. Having toured and choreographed extensively in her own professional career, Jayne has taught ballet, modern, jazz and tap overseas and in the UK. The formation of the Jayne A Coleman Academy of Dance in the summer of 1998 was, and still is, an exciting personal project for Jayne. Jayne is very proud of what the Academy has achieved so far, and has watched with pride as her school has grown into one of the most respected dance schools in the UK. Jayne, aided by her team of well qualified and friendly teachers, aims to provide a caring and friendly atmosphere, nurturing natural talent to produce well-rounded performers. From personal experience she is able to instil in each generation of dancers that consistent hard work is the key ingredient to a successful career in dance. The joy of dance can make a difference in many young people's lives, and the discipline required to attend weekly classes has a positive effect in whatever direction a person make take in life. Dance classes at J.A.C.A.D. are therefore open to all ages and standards, even if pupils don't see themselves pursuing a career in the industry. Success, after all, is utilising the ability you have to the maximum and Jayne strives to make a difference so that students can achieve and exceed their own personal goals.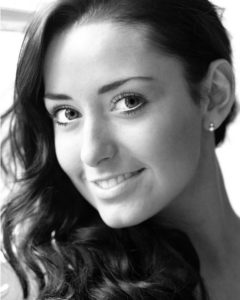 Daisy Moore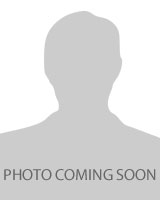 Rebecca Oliver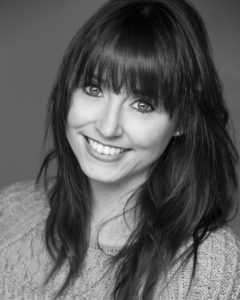 Alexa Terry
After graduating from Bath Spa University with a BA Honours degree in Musical Theatre, Alexa joined Aida Cruises as a lead vocalist travelling the Mediterranean, Caribbean and the Baltics, performing in Rock, Pop, Musical Theatre and Jazz shows. Between 2014-2017, Alexa was involved in a new Musical Theatre project 'Unfolding Tales', playing the role of the female protagonist for which she recorded the concept album and performed the role for showcases in London's West End.
Alexa studied with BAST learning, amongst many things, vocal mechanics and anatomy, vocal function, and how to help develop healthy technique in contemporary singers. In September 2017, Alexa joined Jayne A. Coleman Academy of Dance as a vocal coach, and provides private tuition in the Hampshire area. The voice is a fascinating mechanical cog; it not only plays an important role in our survival, but provides us with a unique means of expression, communication and escapism. Two of Alexa's vocal passions are:
1. Understanding the voice on a scientific and holistic level to help train and maintain both a healthy and reliable voice
2. Delivering a message and communicating stories with an audience, without the input of our inhibitions but with fun and joy in abundance.
Throughout the year, Alexa attends various workshops lead by industry experts and continually expands her knowledge as a coach to keep her toolbox up-to-date. Alexa accumulates various exercises and vocal recipes in order to provide the most informed service, and allowing her to work with the singer as a team to uncover the best approach for them to reach their goals.
As well as vocal coaching Alexa is a writer and has had work published with vocal web-mag 'iSing Magazine' and BritishTheatre.com. In 2014, Alexa completed a Comprehensive Creative Writing Course and studied with Book, Music and Lyrics (BML) as a librettist for Musical Theatre scripts.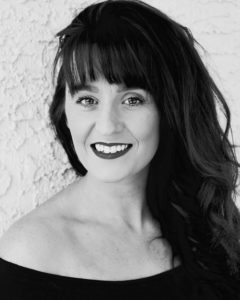 Debbie Paul-Hemley
Debbie trained at The Jayne Coleman Academy of Dance & furthered her training with a one year scholarship at the Tiffany Theatre College. She is now a choreographer and experienced teacher, working across the UK and Europe.
Performing credits: Top Hat The Musical West End, Olivier Awards – Royal Opera House; Alan Titchmarsh Show; Elf The Musical original West End cast; 42nd Street UK tour; White Christmas UK tour; John Wilson BBC Proms – Royal Albert Hall; 42nd Street Gala – London Palladium; Spirit of the Dance & Broadway USA; Tap Dance Fever Canada original cast; P&O cruises; Ocean Village Cruises; Jean Ann Ryan productions.
Creative credits: Show director & choreographer – Rock the Circus Germany tour; choreographer for A Christmas Spectacular – Drury Lane, Barbican & UK tour,; choreographer for AJ Pritchard's Uk tour 'Get on the floor'; choreographer for Cirque Enchantment UK tour; Vegas Show Girls choreographer – Grand review Stuttgart & Winter Variety Heidelberg; adjudicator – Janet Cram Awards heats.
Qualifications: DDE Tap & Modern – ISTD.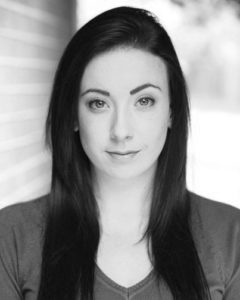 Emily Newton-Smith
Emily trained at the Jayne A Coleman Academy of Dance until the age of 18, leaving to train in Advanced Performing Arts for one year at Tiffany Theatre College. 
While training at TTC Emily successfully auditioned for Royal Caribbean Productions and subsequently worked for six years as a dancer and dance captain, travelling all over the world. Contracts completed: Voyager of the Seas 07/08, Grandeur of the Seas 08/09, Voyager of the Seas 09/10, Legend of the Seas 10/11, Grandeur of the Seas 11/12, Radiance of the Seas 12/13. Emily also spent time in London and performed in various roles including the music video How Ya Doin? with Little Mix and in the Opening Ceremony of the UEFA Champions League Final.
Emily now works as a freelance dance teacher and choreographer and as a marketing professional working with dance industry businesses such as Dance Informa and Energetiks. She is thrilled to be able to teach the pupils at J.A.C.A.D.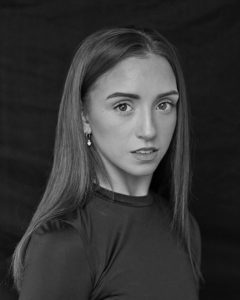 Harriet Crawford
Harriet trained at J.A.C.A.D from the age of three, where she enjoyed numerous successes in All England Finals and enjoyed being a part of the wonderful J.A.C.A.D shows. The training Harriet gained from Jayne Coleman enabled her to successfully audition for well known performing arts college Laine Theatre Arts. Since graduating from LTA Harriet has worked in the film and TV industry, and some of her many achievements include currently working as a voice over for Tomy Toys and working on major Disney motion pictures Aladdin and Nutcracker and the Four Realms. Harriet also enjoys returning to teach at J.A.C.A.D whenever she can.
Recent Credits: Dancer in household commercial – currently filming, Stand in for Jasmin, Aladdin (Disney remake),  Stand in for Clara, Nutcracker and the Four Realms, Stand in for Doctor Doo Little, Dancer for Netflix film 'Been So Long', Dancer Boss Tea/Coffee commercial, Dancer for BBC's 'The Trail of Christine Keeler'.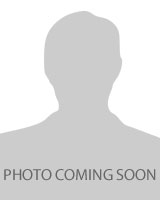 Ella Nonini
Start your dance journey
Simply enquire today or enrol your child to start your journey with Jayne A. Coleman Academy of Dance.